Kangaroo Court (TAGD S2020 Jam)
A downloadable game for Windows
| | | |
| --- | --- | --- |
| 2 PLAYER | 10 MINUTES | MOUSE CONTROLLED |
Change the Law. Win the Case.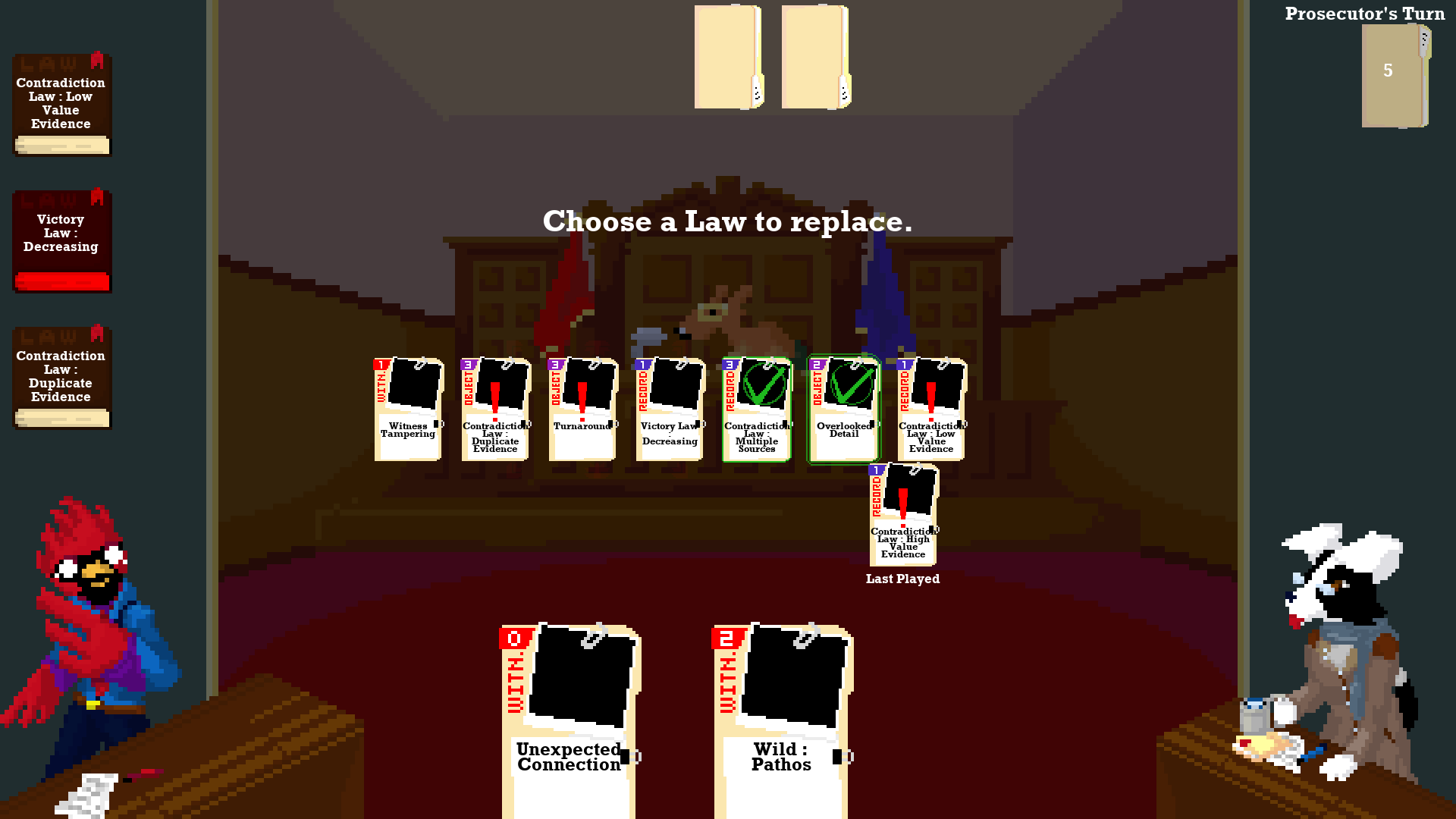 Build a winning case against your opponent in this asymmetric courtroom card game.
Play cards to the timeline to build a logical argument as the prosecution, or poke holes in the case as the defense.
Both players have the ability to change the law, effecting both players' win conditions.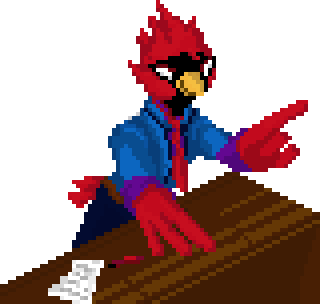 HOW TO PLAY
Objective

Prosecutor : Build a winning case by getting 5 cards in a row that match the current victory law conditions.
Defense : Disprove your opponent by exposing 5 contradicted cards according to the current laws or have the deck run out ("innocent till proven guilty").

Controls

Everything is controlled using the MOUSE.
Click on a card to pick it up, and move it to the center field to place it.
You can cards at any spot in the sequence.
Some cards require additional input. The game will walk you through when this happens.

Gameplay

Players alternate turns.
On your turn, draw a card and play a card.
Cards are played to a "timeline" sequence. You can put the new card anywhere in the sequence, such as in between existing cards.
Cards have special effects when played.

Some cards can change laws. This changes when cards become contradicted or when they count towards the prosecutor's case.

Players also have special abilities they can use each turn.

Prosecutor : Swap two cards
Defense : Reveal one of your opponent's cards.
*Note : Sadly this game can only be played in Hotseat multiplayer right now. Networking got cut due to game jam time constraints. We might add this soon.
DEVELOPMENT INFORMATION
Submission for TAGD Game Jam Spring 2020 - Theme "Alternate Perspectives"
3rd Place 🎉
TAGD (Texas Aggie Game Developers) is a university organization playing, learning about, and of course, making games! On the off chance you're not here because of TAGD, consider checking out the other games submitted to the Jam. We have a lot of talented, up and coming devs here :)
Game by Will Fish & Timothy Yabuki

Install instructions
Extract the zip and run the .exe inside.
Comments
Log in with itch.io to leave a comment.
put spanish please i dont understand the game
Sorry about that my dude.
Sadly translation isn't feasible for us at the moment.
Thank you for your interest though.